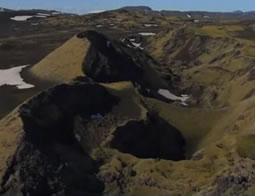 Here's a movie I highly recommend. One person called it "the most beautiful and terrifying portrait of earth I've seen". I have to agree. Filmed in fifty countries, all with aerial-only footage, the whole thing is stunning. And scary as hell.
Here's a description from the website:
"We are living in exceptional times. Scientists tell us that we have 10 years to change the way we live, avert the depletion of natural resources and the catastrophic evolution of the Earth's climate.

The stakes are high for us and our children. Everyone should take part in the effort, and HOME has been conceived to take a message of mobilization out to every human being."
The full-length 93-minute movie is available for free here.