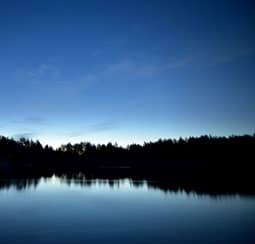 I just returned home to Boston from visiting my 90-year-old mom in Tokyo. It's a 13 hour flip of day and night to travel from one to the other. My body clock is all haywire.
There's one positive side of jet lag and waking up at 3am. I got out of bed and sat in the stillness, and watched the day break through my east-facing window. In the darkness, with cup of coffee in hand, I spotted a bright star (or planet?) appear at the horizon of the deep midnight blue sky. And I watched it slowly inch upward over the next hour or so — until it gradually faded away into the brightening light of daybreak.
I had my two cats with me — Rusty on my lap and Bella at my feet. And a whole chorus of crickets outside serenaded me outside my window. It was a wonderful way to start the day.
I never would have received such a gift if I had allowed myself to stew and resent my sleeplessness. You never know what treasures await you when you stop resisting life and letting it flow as it will.